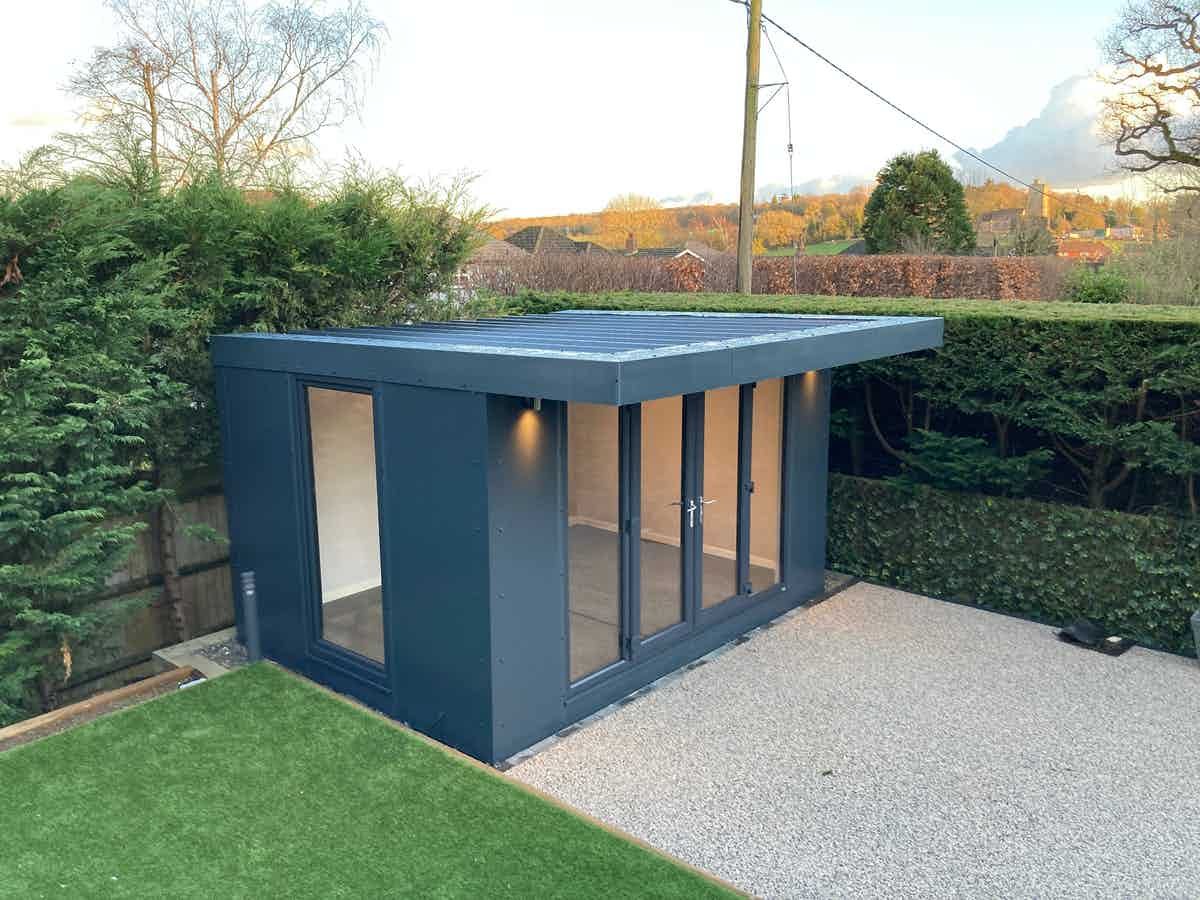 Our multi-award-winning company, Groovy Timber®, designs, manufactures and installs our uniquely designed and award-winning Groovy Garden Rooms for both residential and commercial customers. And the following are just some of what makes them special and unique...
✓ Money & time saving zero maintenance
✓ Money & time saving portability (can be disassembled & reinstalled elsewhere)
✓ 30 year guarantee due to our unique design
✓ Multi-use (Residential customers: a garden office, gym, lounge & bedroom. Commercial customers: a compliant office and multi-use work room.)
✓ Top grade insulation for all year use
✓ Bespoke fully turnkey product (including foundations and plastered walls) with additional specification options
✓ Clearest and most open pricing in the UK with no hidden extra costs: Standard Specification (you benefit from a shed load!) quoted prices include all costs (design, manufacture, assembly, labour, materials, travel, accommodation, subsistence & VAT). The same goes with our Additional Specification pricing too.