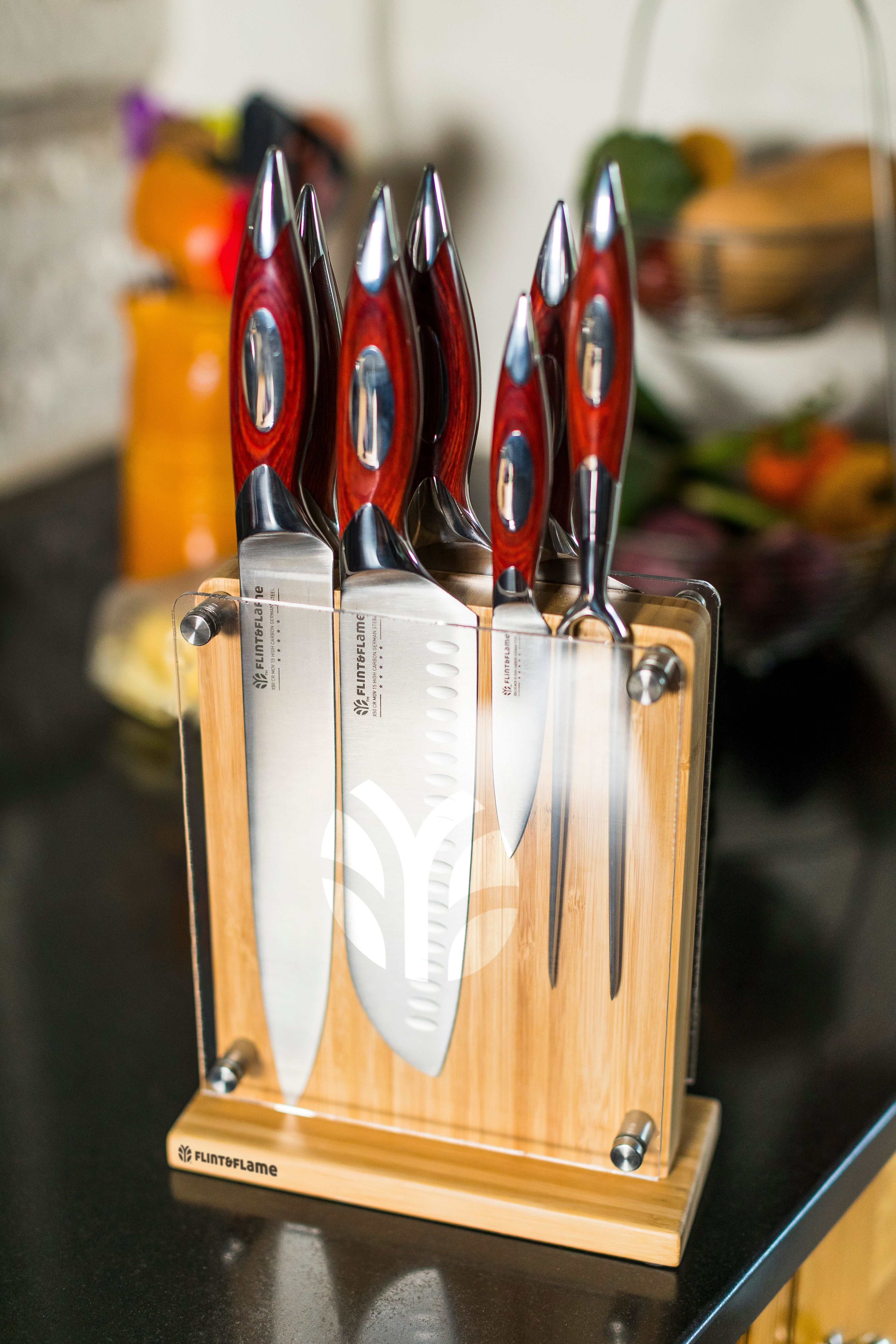 Flint & Flame are synonymous with high quality, luxury kitchenware. From their high carbon German steel knives through to their innovative kitchen accessories, Flint & Flame offer a range of products loved by home cooks and professional chefs alike.
Whilst their range of products are not only aesthetically beautiful, they are designed to perform. The knives are razor sharp and hold an edge like no other, the handles are ergonomically designed to ensure the most comfortable grip and the centre point balance ensures it is the most well balanced knife you will ever own.
Their wide range of luxury accessories feature everything from aprons and tea towels through to sommeliers and even hip flasks. They also offer an engraving service on their knife range allowing you to make that gift just that little bit extra special.
Address
Brookdale Farm
West Chiltington Lane
Billingshurst
West Sussex
RH14 9EA
United Kingdom
Product
Carving a joint of meat is so much easier when you have the right tools for the job. This set is sure to make carvery roast dinners or special occasions like Christmas even more special while never fa ...