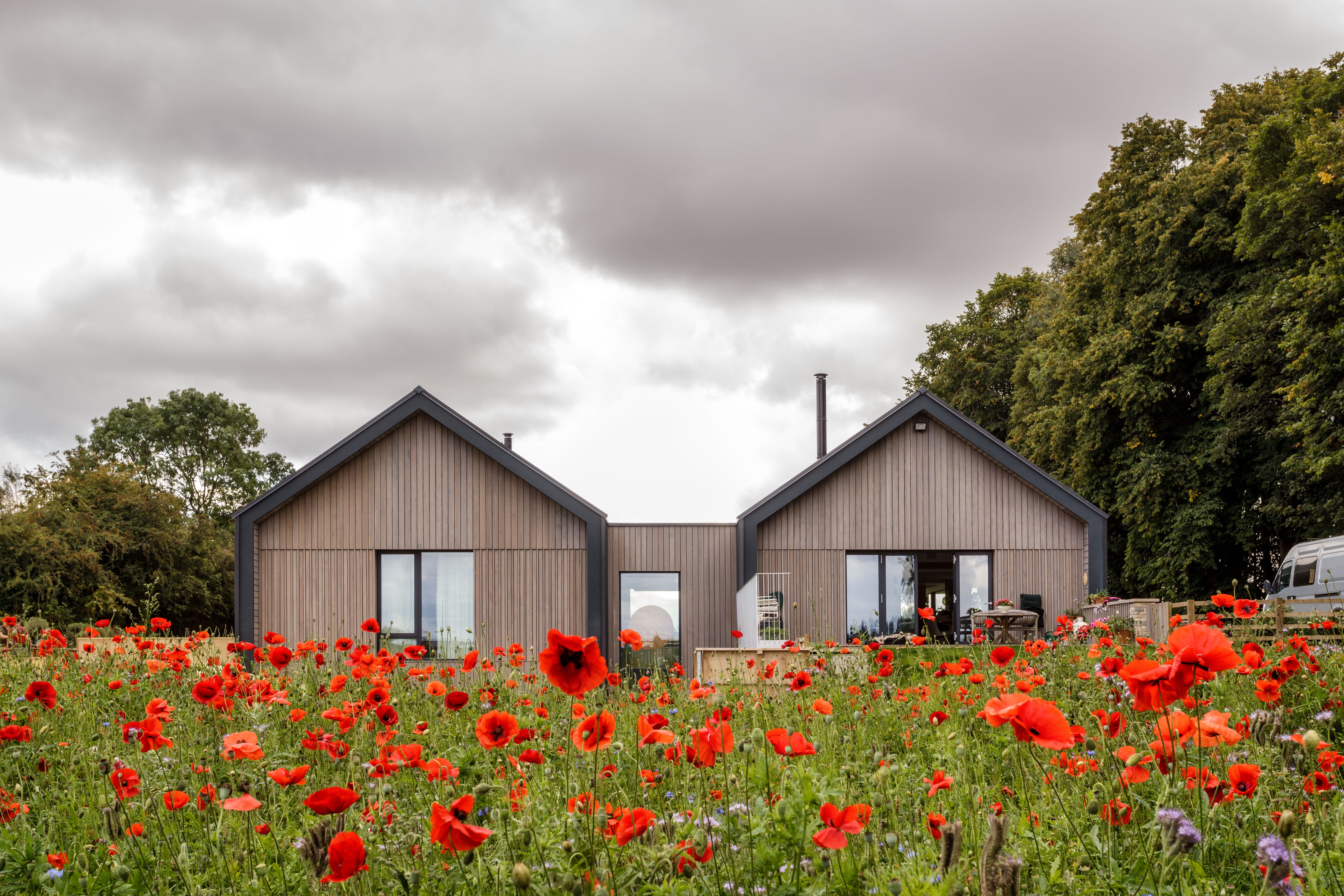 Crystal Units is one of the UK's leading glazing processors and manufacturers. Always thriving to be at the forefront of glass technology we continually invest in quality, high-tech equipment, science, people and encourage dynamic thinking. Our experienced team are constantly developing their skills and knowledge to ensure we meet the ever growing demands of architecture, building behaviour, sustainability and the need for new innovation within the built environment.
With current environmental requirements and modern day design expectations, we offer excellent provisions in the glass and construction industry. At Crystal Units our decades of experience as an operating business provides us with the tools and knowledge to offer cutting edge technologies from a team who really care about what they do. The continued expansion of Crystal Units towards innovative glass solutions has made us the preferred choice for many leading architects, consultants, developers and clients. We have the capability of managing all sizes and types of demanding projects from concept to completion, having worked on many unique and major landmark assignments throughout the UK. We work in all major sectors such as commercial, residential, healthcare, education, and more. We also provide solutions to meet Passivhaus standards, score highly on rating systems such as Breeam and specialise in heritage projects where Crystal Units can manufacture its glass to have all the benefits of modern double or triple glazing without compromising the integrity or value of a period property. Whether it is a 1920's Art Deco building or a 1960's tower block, Crystal Units can faithfully replicate original designs whilst offering high performance and durability. Having a positive ethos throughout the company enables us to focus and achieve the requirements on all types of building. No two projects are the same.
Modern architecture now requires much more sophisticated glazing choices to accommodate the creative enhancement of each building, while incorporating operational performance and the environmental considerations to keep carbon footprints to a minimum. Crystal Units offers a wealth of expertise in several areas with a creative team boasting many years of impressive technical knowledge. Our passion and focus towards innovative glass solutions has led to architectural design options such as C.U.in, an Ultra-Thermally Efficient solution and NUCLR Heated Glass. Crystal Units aims to lead the way in providing a more comfortable built environment in all sectors with aesthetics, performance, human comfort and environment at the forefront.
C.U.in is a cutting-edge solution that incorporates proprietary suspended film technology inside the glass, resulting in the most thermally efficient glazing available today. C.U.in functions similarly to triple glazing, except that the invisible C.U.in film acts as the third pane of glass enclosed in the glazing's centre. C.U.in suspended film is thinner, lighter, and more thermally insulating than glass, resulting in significantly less heat loss through your window as compared to double and triple glazing, and so keeping your home warmer.
NUCLR by Crystal Units is our innovative heated glass solution. NUCLR utilises the warming power of infrared technology, delivering sleek, stylish and efficient heating. It not only adds a unique touch to a building, but also reduces the use of polluting fossil fuels when compared to traditional heating. Using NUCLR as a primary heat source eliminates the need for bulky conventional radiators. Ideal when space is at a premium or the project requires a sleek finish with minimal intrusions. In this application, your project will also utilise the other properties of NUCLR – eliminating cold spots by the glass, and preventing condensation build up.
News
NUCLR Heated Glass by Crystal Units utilises the warming power of infrared radiation delivering sleek, stylish and efficient heating. It adds a unique touch to a building and is powered by green energ ...

NUCLR Heated Glass by Crystal Units utilises the warming power of infrared radiation delivering sleek, stylish and efficient heating. It adds a unique touch to a building and is powered by green energ ...