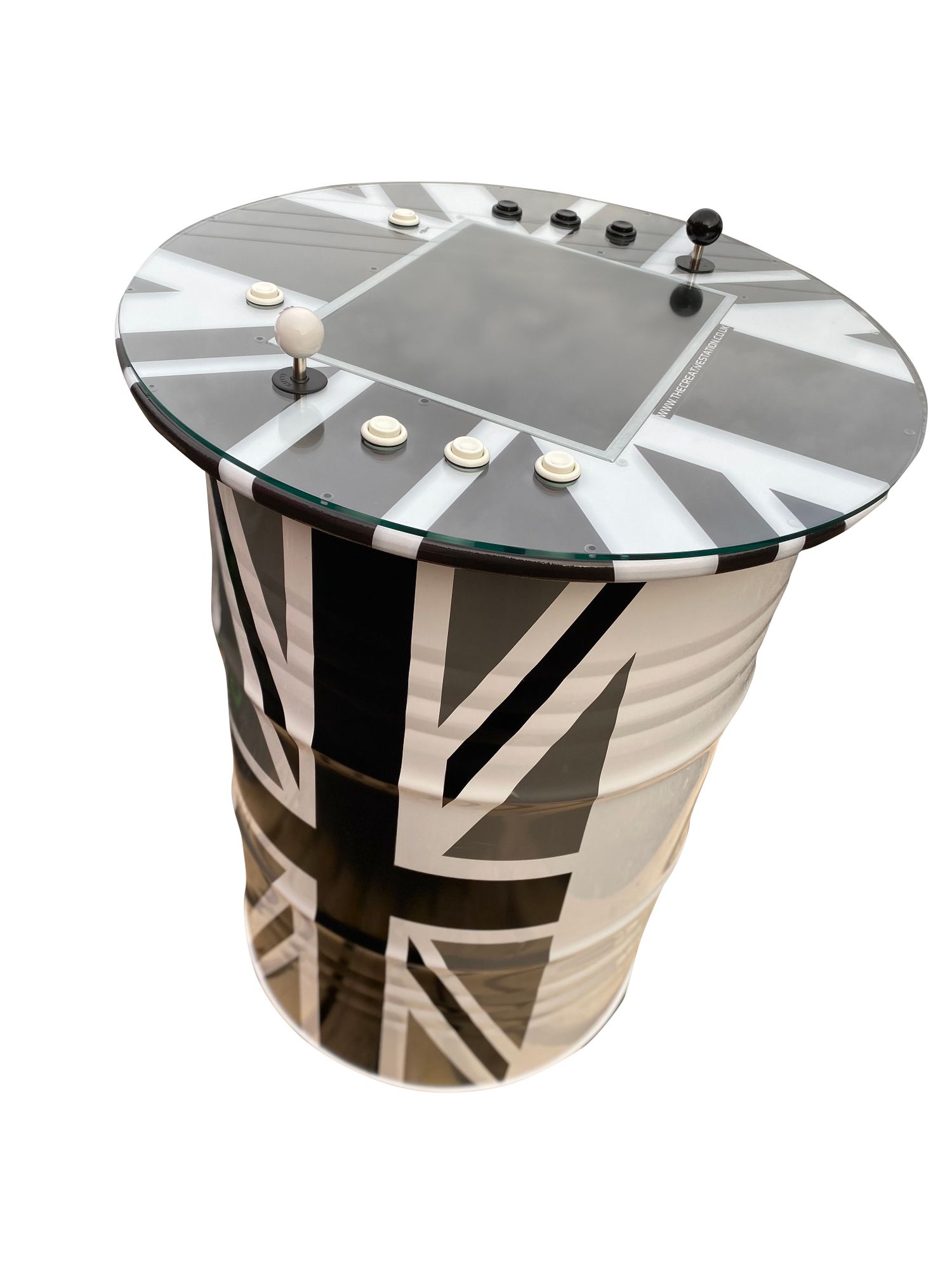 We are proud manufacturers based in Shrewsbury, Shropshire of bespoke handmade products using oil drums. We have a huge selction of designs for our Retro Gaming Stations complete with either 60, 4000 or 5,000 games including the all time favourites e.g. PacMan, Space Invaders, Donkey Kong, Track & Field and Defender. These are perfect for home or office use. Why not organize a PacMan tournament amongst friends or ideal for reception areas or chill out zones. We can company brand these for you. These also can have a fridge which holds 18 bottles of wine or a lovely mirror display cabinet.
Anyone who likes the idea of their own beer on tap would just love to have our Ultimate Beer Pump Station complete with fridge, Alexa and Wireless phone charger.
What about home made pizzas!!, check out the amazing Pizza Oven Stations made with galvanized drums.
Address
Unit 90 Condover Industrial Estate
90 Condover Industrial Estate
Dorrington
Shrewsbury
Shropshire
SY5 7NH
United Kingdom