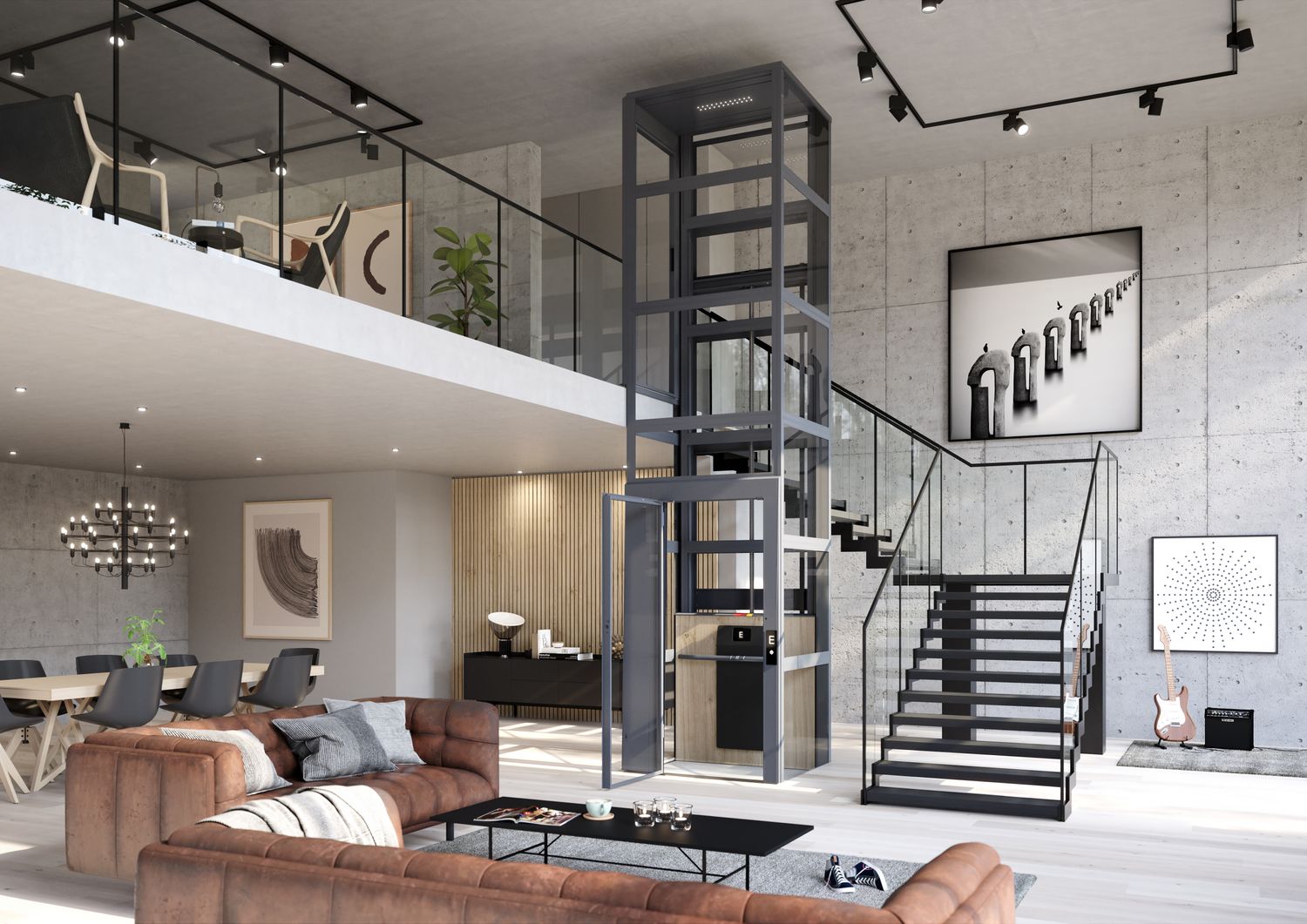 Cibes Lift UK is one of the leading suppliers of Platform Lifts, Cabin Style Platform Lifts, Home Lifts and Goods Lifts - offering UK wide coverage and support. Our team can help find the perfect Platform Lift solution for your building, whether this be a commercial, public, private or home environment.
With geographically-focused dedicated sales teams and customer service, Cibes Lift UK offers:
Lift installation without having to make major structural alterations.
Quality, long-lasting Swedish engineering.
The best technical support on the market.
Excellent after sales service.
Customer satisfaction guaranteed.
Cibes Lifts are machine-room-less (MRL), offering compact accessibility resolutions with minimal pit and top height requirements compared to traditional Passenger Lifts. Our lifts can seamlessly integrate into any building without the need for extensive preparations and building works, serving up to 20m in travel height and holding a weight capacity of up to 1000kg.
Minimal structural impact.
Minimal refurbishment.
Low construction costs.
All lift solutions by Cibes are delivered in ready-made modules to ensure a fast delivery and a smooth and easy installation.
Fast track manufacturing & delivery.
Installation in just a few days.
Reduced labour costs.
Video
Cibes brings freedom and joy to people by bringing them together, ensuring them a comfortable home. We make this happen by offering highly customized lift solutions tailored to our customer's needs.

Over the years, we have sold and installed more than 70.000 space-saving lifts, in all buildings imaginable. We want our lifts to build bridges across levels and generations, making it easier for peop ...