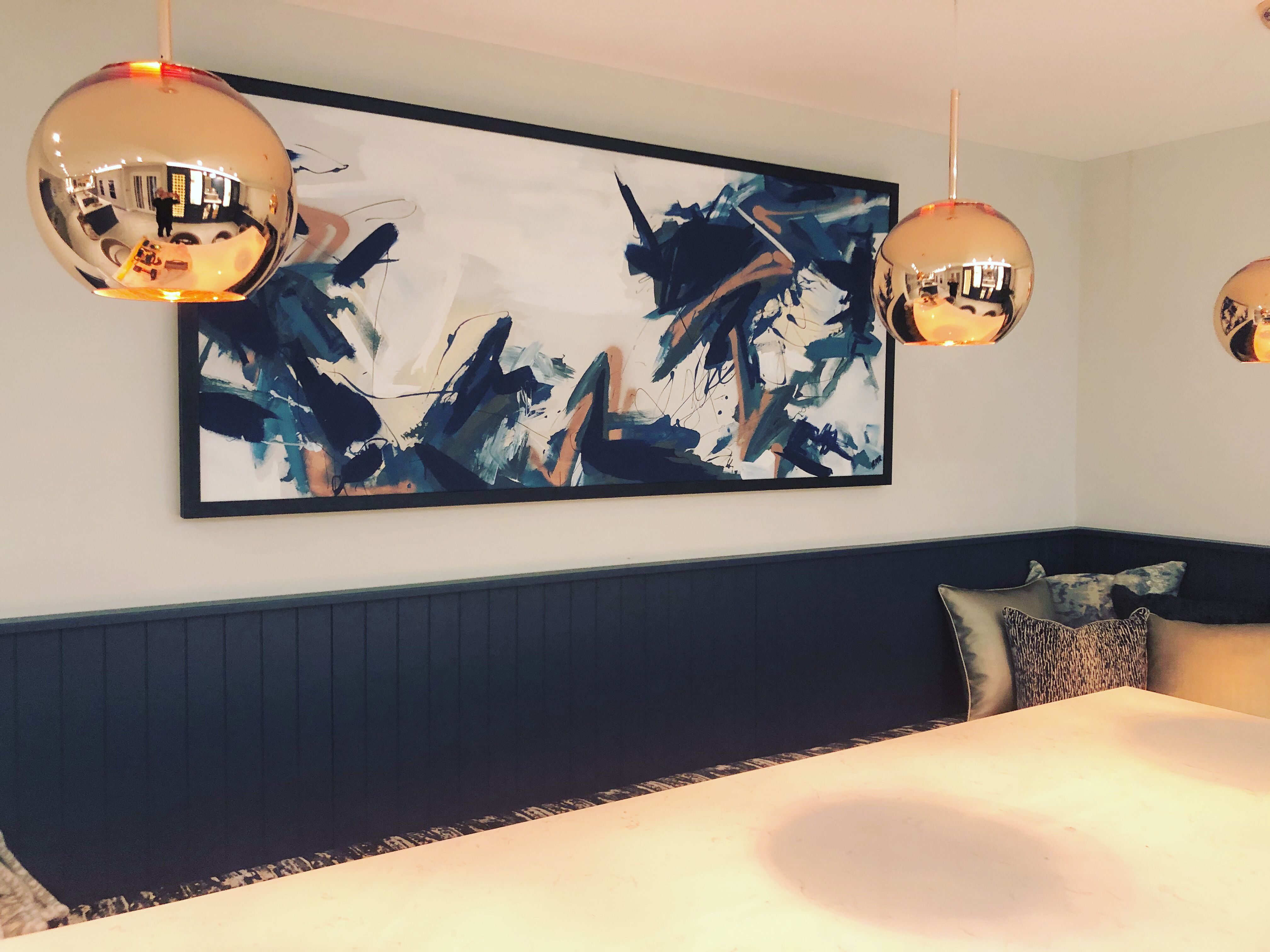 Interior Design and personal identity is where my work is created. My enthusiasm for individuality and fascination of how each pair of eyes see the world motivates my creative process. The right spaces are not only visually pleasing but beneficial to the mind. This is what I've aimed to create for each individual through my career so far.
With my passion to produce only original pieces, each creation of mine is as unique as the client who gets to enjoy it.
Unlike most fine artists, I create for spaces and personalities. I create for the minds and beings who will be seeing and experiencing my work. I also believe site specific artworks speak a lot louder to the individuals embracing the space.
I often paint with emulsion and spray paint on canvas because of the flexibility of the paint and organic movement it has. The paint has a mind of its own and sometimes cracks, which Is perfect to me. It's a true representation of life and living. There is no perfect form but everyone has plenty of beautiful layers.
Briony May Richardson
Artist and Interior stylist
Address
Hunts Farm
Old Church Lane
Mountnessing
Brentwood
Essex
CM13 1UR
United Kingdom
Product
Abstract city skyline  painting of dubai on a cotton canvas.  This piece is painted in black,  white and  grey emulsion with spray paint.  Framed in a contemporary Double layer black  frame which meas ...

Abstract  figurative couple painting on cotton canvas.  This piece is painted in  white, grey and beige emulsion with spray paint. Measuring at 100cm x 150cm and unframed. With a depth of 2.5cm.