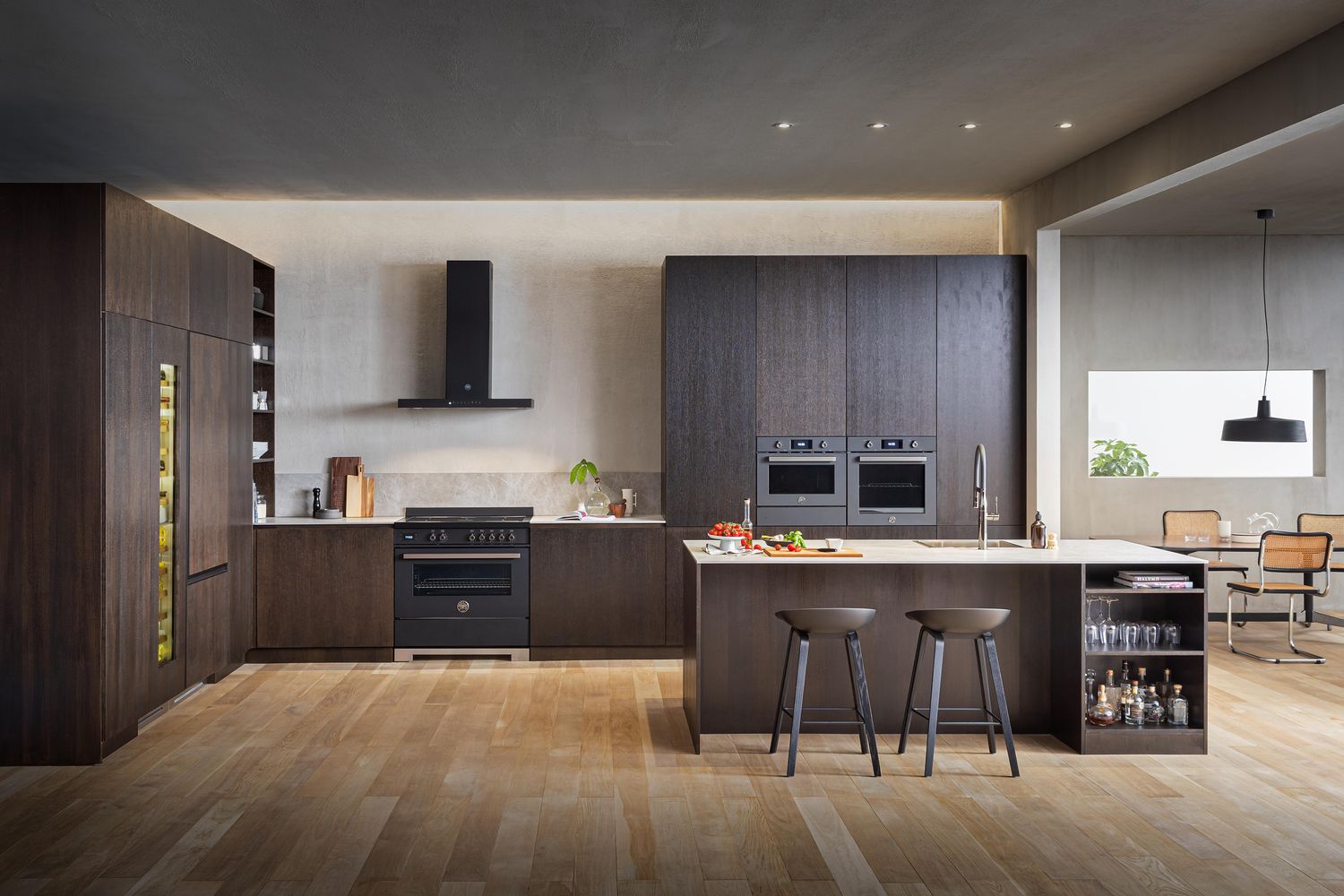 Bertazzoni is a premium kitchen appliances company that takes pride in its bespoke Italian design and advanced technology. The brand provides cooking appliances, refrigerators, dishwashers, ventilation appliances and accessories that bring together tradition and technology in creating exquisite client experiences.
Over the past 140 years, Bertazzoni has built a strong reputation in the quality of its engineering and a deep passion for food and family. Its appliances aim to help deliver the best standard of home cooked food with an emphasis on precision, flavour and flair.
Address
Bertazzoni UK
Unit 1 Ground Floor , Prenton Business Park
Prenton Way
Prenton
CH43 3EA
United Kingdom
Video
The impeccable paint inspired by Italian luxury super sports cars, the metalwork and powder-coated finishes created by the artisans of Italy, and the traditional enamel finishes inspired by the origin ...

The new Bertazzoni Air-Tec freestanding cooker with induction hob with integrated hood is the first model in the reference market. This cooker perfectly integrates three appliances in one: the highest ...