11 Apr 2023
Premium Woody M Dippy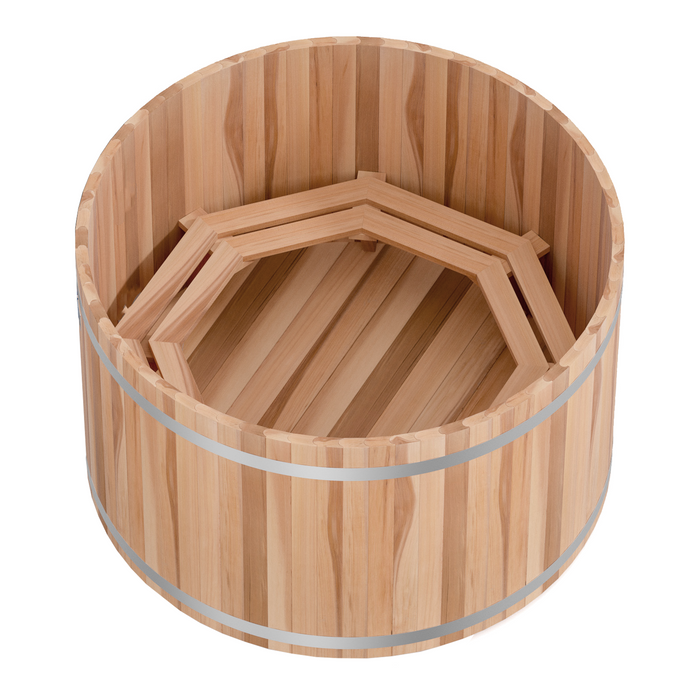 This heavenly refreshing dipping tub on a hot summer's day or after a vigorous session in the sauna is the perfect way to maximise on health and relax. Cold water can also mimic the feel of winter swimming, delivering the same health benefits year-round. After all, using cold water to recover is a widely recognised method amongst athletes.
The outer shell is made out of North American wood with excellent rot resistance. In time, the wood becomes a beautiful silvery grey.
The barrel diameter is 170 cm and water volume 1860 litres. It is suitable for 4-6 people. The dry weight of the hot tub is 120 kg.