Groovy Garden Rooms - HAPPY Style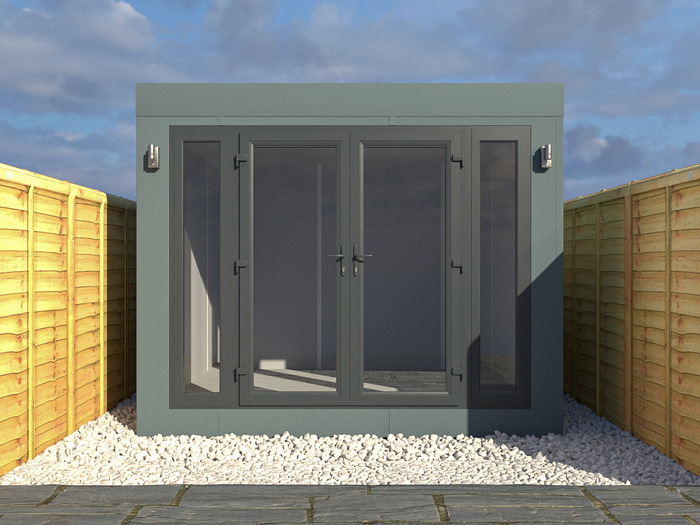 Our award-winning HAPPY style garden rooms have a smile inducing simplicity to them. Hence the name! And, with this style, there is no front roof overhang.
This is not a DIY product. YOU decide how you want yours adapted and WE design, build and install a fully turnkey product for you.
And you can use yours throughout the year in a variety of ways. So you can easily turn your garden room into an office, a gym, a lounge and a spare bedroom.