Glastonbury Grande Grill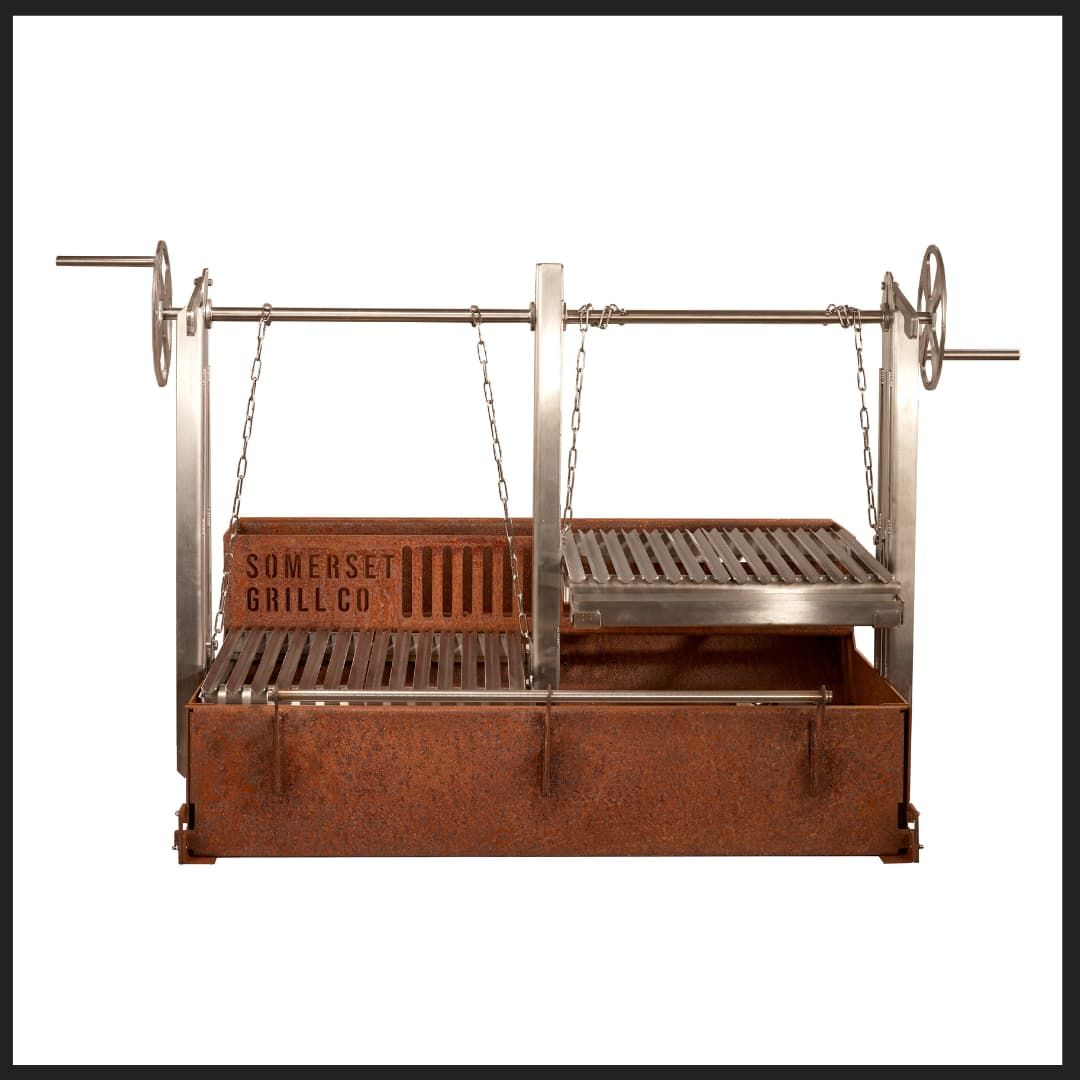 The 'Glastonbury Grande Grill' provides you with the perfect wood-fired Argentinian cooking experience time after time.

Simple to light, easy temperature control using the Glastonbury Grande Grill two independently height-adjustable grills with multiple cooking zones and most importantly great fun to cook on.

Whether you are cooking thick-cut rib-eye steaks, fabulous chicken wings or beautiful vegetables, the added flavour and theatre of cooking over the red-hot hardwood embers, will have your friends and family hooked from day one.

With a whopping 0.9m x 0.44m of flexible cooking space over two independent cooking surfaces plus the top of the ember maker, it's perfect for large events.

Built and engineered to last from 3-5 mm Cor-Ten Steel and 304 Stainless steel to provide you with years of enjoyment.