14 Sep 2022
Feature Pieces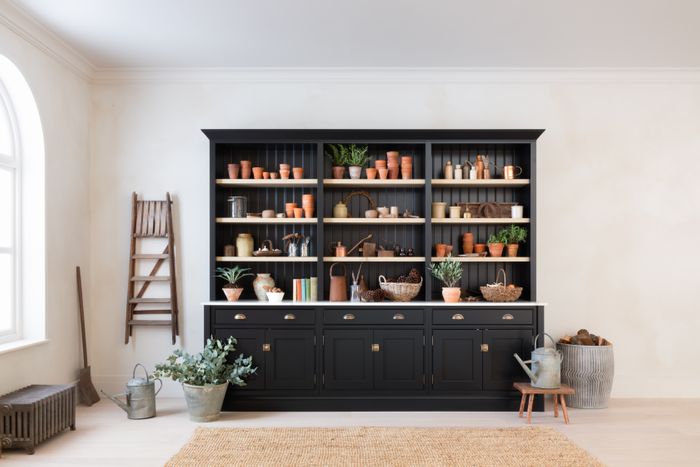 At 1909, we understand it's the details that make your home special.
Whether it's statement shelving, a beautiful dresser, or a show-stopping pantry, it's the tailored feature pieces that create a truly individual space.
Exquisitely Crafted
Made by our expert joiners, an exquisite piece of 1909 feature furniture is lovingly crafted just for you - and will effortlessly command the attention of any room with traditional sophistication and grandeur.
Tailored to You
Tell us how detailed you'd prefer the outside, and exactly what you'd like on the inside. Beautiful washed oak internals can be home to everything from dovetail drawers and feature wine racks, to chopping boards, tea trays and everything in between. Finished off with a bespoke worksurface and warming LED lighting for the perfect ambience, the choice is near to endless, and always yours.
Timeless Character
With all the hallmarks of classic period furniture whilst exuding refined modern appeal, a freestanding sideboard is perfectly suited to making a beautiful statement in an entrance hall, living area or dining room; and can be truly tailored to reflect your individual style and the character of your home.
Traditional Charm
Taking inspiration from the classic Welsh dresser that once adorned the family's 'best china' our beautifully crafted stand-alone dresser, holds all the traditional charm of its predecessor, with the functionality and versatility to make it the perfect addition to any kitchen, dining, living space - or even a garden room.