Bodacious Blooms Noir Mural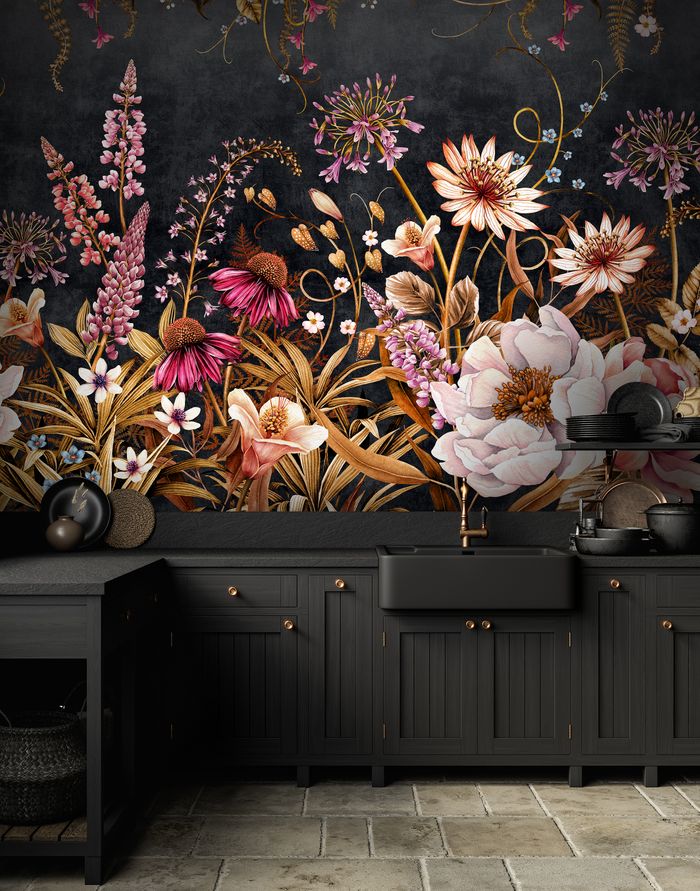 This truly extravagant wall mural evokes a grand and luxurious aura while giving a nod to the 'Gothic Glam' trend. The spectacular maximalist design showcases a carefully curated mix of beautifully hand-painted florals and botanicals that have been inspired by Avalana's trips to the RHS Bridgewater gardens and her parents home garden in Scotland. Bountiful blooms traverse from top to bottom of the design set in a lavish colour palette of gold and back bursts of jewel tones. This exquisitely detailed biophilic mural design is sure to bring glamour to your walls!
Any Avalana Mural can be adjusted if you wanted to change colour palettes, please visit it our bespoke mural page in the main menu to find out more!