20 Sep 2023
Why use a SIP panel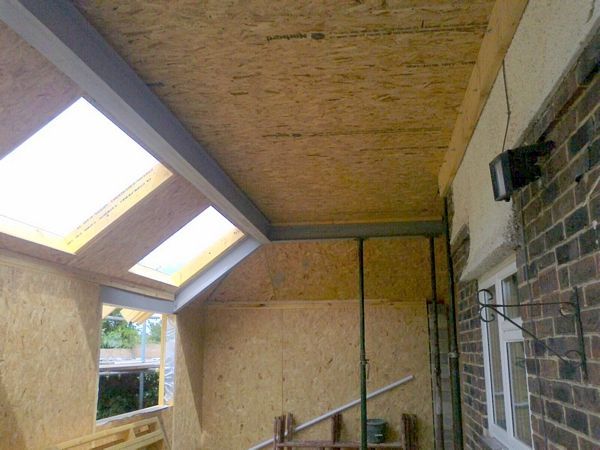 Benefits of a SIP build
Exceptional insulation
SIPs consist of a rigid foam insulation layer sandwiched between two surfaces. This makes them much more energy efficient than traditional building materials. They regulate temperature more efficiently, keeping interiors cool in the summer and helping them retain heat in the winter. The insulation also helps reduce the amount of noise penetration, so they are much quieter homes for residents to live in.
Energy saving
SIPs are thought to be about 50% more energy efficient than traditional timber framing. Homes are airtight and leak less heat, reducing energy bills for residents and decreasing carbon emissions being released into the environment. Not only this, but the reduced air movement allows for a controlled indoor temperature and improved air quality.
Weather-proof
Despite being lightweight and easy to transport, SIPs are considerably stronger than comparable surfaces made from traditional frames. They can be used in roofs and floors to span as much as 18 feet without additional support. Buildings constructed with SIPs panels are also able to withstand extreme weather conditions.
Sustainable building method
The method of constructing a building using SIPs uses significantly less energy than traditional construction methods. Panels are manufactured in factories offsite and transported to their final location, meaning minimal waste that goes to landfill and less noise pollution for businesses and residents in the area.
Fast construction
As all SIPs walls, roofs and floors can be designed and built precisely offsite, once the panels are transported into place, construction can take place very quickly. For example, a flooring project that would usually take a couple of days can be completed in just a couple of hours.
Flexible design
SIPs offer greater versatility for architects, providing more creative freedom when it comes to designing aesthetically pleasing homes than with traditional construction methods. The panels can also be combined with other building materials such as brick, stones, wood, tiles and glass for optimum modern designs.