24 Mar 2022
Why Use a Mortgage Adviser?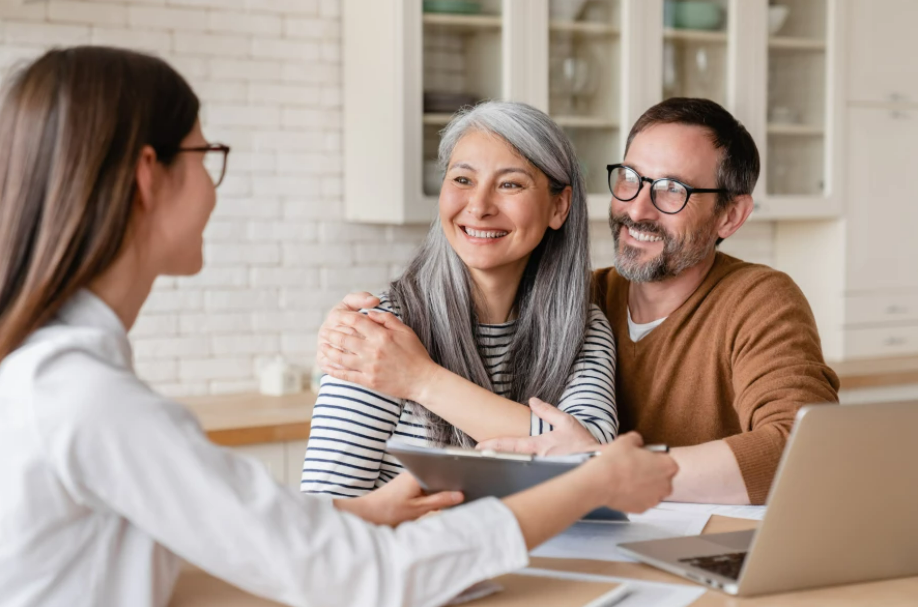 Buying a property is probably the biggest single purchase you'll make in your lifetime.
So, it makes sense to get expert advice when you do.
And that's where a mortgage adviser comes in. He or she can lead you through the whole property buying process and, at the same time, potentially save you thousands of pounds.
Sounds too good to be true? No, it's just that the adviser has done their homework. They've probably been studying the mortgage market for years now, know what's available and they will have both the knowledge and the instinct for securing a good deal for their clients.
They'll also do all the time-consuming mortgage comparison work and get the admin sorted so you can continue to spend time looking for your dream home or selling your current property.
Benefits of using a mortgage adviser
It's not compulsory to go down the route of hiring someone to help you find a mortgage, but it can save you lots of time. That's especially the case if you are in a category where a mortgage isn't easy to come by. Either that or there's so much info out there that it can all seem overwhelming at times. That's especially the case for those who work freelance, and first-time buyers. So, the benefits… using a mortgage broker can:
save you thousands of pounds by identifying a more suitable mortgage product

give you more time to spend organising your property purchase or sale ie by telling you from the off whether or not a lender is likely to approve you

prevent you making a costly mistake by opting for a more expensive mortgage

may have exclusive deals they can offer you

provide a 'guarantee' ie if the broker isn't a good one and advises on the wrong mortgage, it may be able to claim compensation further down the line
Find the best mortgage adviser
It's good to have a local mortgage adviser since it'll be easy to meet with them face-to-face. However, it's not always necessary. Zoom calls and online mortgage application processes these days mean it's so much easier to carry out the whole process via the internet.
Not everyone likes using online services though, of course, so meeting in person is important to. Another plus of using a mortgage broker nearby is that they'll be more aware of the local property market too.
What's a mortgage in principle?
Your mortgage adviser may be able to get you a mortgage in principle by calculating how much you should be able to borrow. He or she will base this on how much you earn, spend, save and how many debts you have. The origins of your deposit are important too. Having a mortgage in principle from a lender can make it easier to secure a property and can put you ahead of another potential buyer without one.
Cost of a mortgage broker
Some mortgage brokers charge a fee, others get commission on the products they recommend. Regardless of whether you'll pay for your mortgage broker or not, always ensure that he or she is regulated by the Financial Conduct Authority. That way you are entitled to compensation for bad advice from the mortgage broker you choose.

The FCA website also has a list of members you can choose from, such as high street banks and buildings societies. They offer inhouse mortgage brokers, but only to sell their own products.
Get in touch today
If you're in the market for a mortgage and keen to meet with a mortgage adviser for the best up-to-the-minute advice, then call our team at Teal Finance today. We are Norwich-based and can be contacted on: 01603 574404 or via email: hello@tealfinance.co.uk.