Three Steps to planning your new kitchen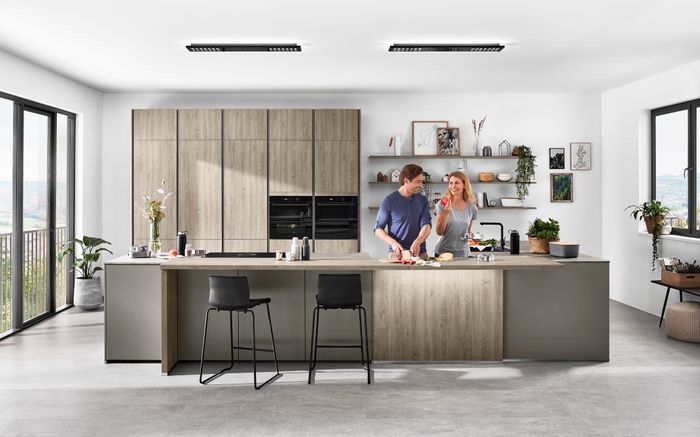 Three steps to planning your new kitchen
Once you have decided you need a new kitchen, the search is on for design ideas, the right product, appliances and the right person to then also install your new kitchen.
Find an experiened kitchen designer who understands what you are looking for. You want to make sure that you are listened to and receive advice on what you can do, instead of what is not possible.
It is important, that your dream kitchen sits within your budget without compromising on quality or service and that the process of replacing the heart of your home is as smooth as possible.
Where do you start?
We suggest following these three steps to get your kitchen renovation project started.
1. Set up a kitchen wish list and answer the following questions
What would your ultimate dream kitchen look like?
What is the reason for buying a new kitchen?
What do you like and dislike about your existing kitchen?
What are your absolute kitchen must-haves?
What are your nice-to-have kitchen items?
How are you planning to use your kitchen?
How important is storage space in your kitchen?
Which key appliances do you need or want?
When putting your kitchen wish list together, you can also ask your family members for their input or speak to relatives and friends who have purchased a kitchen within the last year or two.
2. Have an idea of your available budget and consider the following
Do you just wish to replace your existing kitchen?
Do you need or want to work only within your existing space?
Does your new kitchen require additional building work?
Does your kitchen renovation include a separate utility room?
3. Book a free design consultation with your local Kutchenhaus desgin team
Enjoy freshly brewed tea or coffee in a beautiful and relaxed showroom environment and take a closer look at points one and two with an experienced kitchen designer.
Find inspiration to help you select your preferred styles and finishing touches. You can also explore a selection of appliances at our working kitchen displays, which will help you try them out before you buy.
Save a copy of our FREE Kutchenhaus Kitchen wish list via the button below (Supporting pdf)