The most sustainable panel heater on the market - Herschel Comfort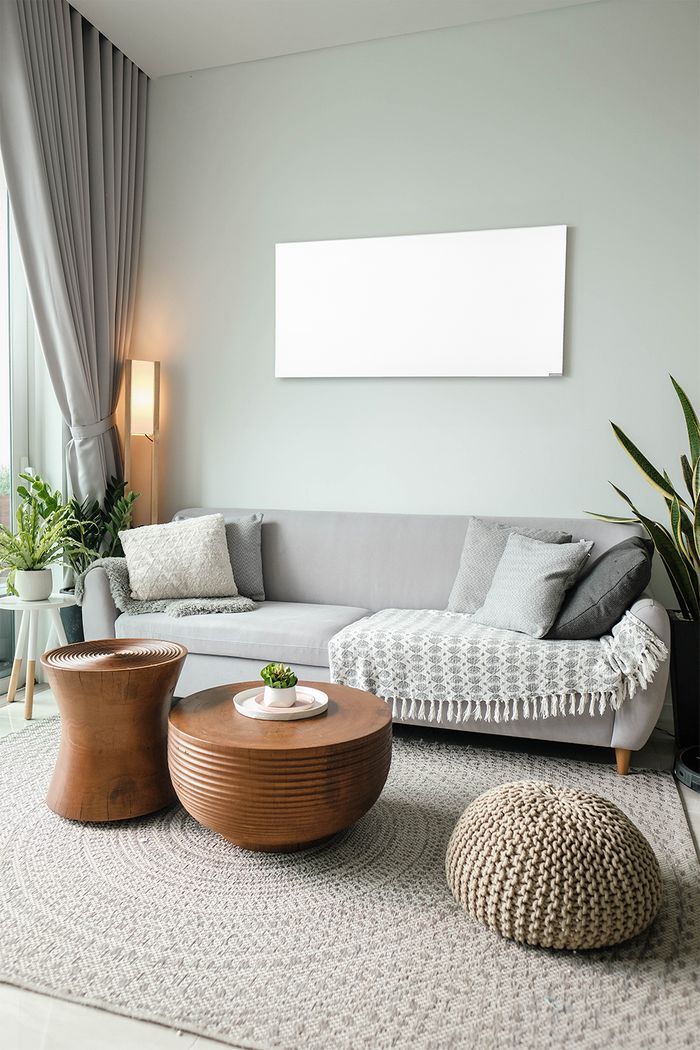 MADE IN BRITAIN
Brand new for the 2023 heating season, the Herschel Comfort infrared heater combines Herschel's pioneering technology with its unrivalled, market leading experience in specifying infrared for different environments, ensuring every design detail has been considered. Following significant investment in brand new, state of the art manufacturing equipment, Herschel has a specially trained team to manage design, quality and production – the result is a cutting-edge addition to the Herschel range of infrared heaters and the best infrared panel available in the UK, setting a new standard for eco-friendly heating solutions.
Manufactured using British & European materials, the Comfort features Herschel's latest innovative Swift Comfort Plus technology to deliver improved efficiency and comfort and has been tested to the new IEC 60675 standard, certifying its radiant efficiency.
NEW TECHNOLOGY
The Swift Comfort Plus system features a new long life German heating element, high thermal-efficiency insulation that is naturally made from UK volcanic Basalt wool, a layer of special grade alumium foil plus the addition of a specially treated, radiant reflective stainless steel rear. With rearward heat loss reduced by over 20%, Comfort is designed to deliver a higher proportion of infrared heat into the room, improved efficiency and a faster warm-up experience.
SUSTAINABILITY
Combining sustainability, comfort and performance, the Herschel Comfort has been designed to last a lifetime and is complete with a 10 year warranty. Comfort has no harmful chemicals, almost all components can be recycled and it comes with 100% recyclable UK made packaging, in our efforts to minimise embodied CO2 . Keeping sustainability at the forefront and for added peace of mind, the Herschel Comfort infrared heater has even been designed so it is fully repairable, in Herschel's continued ambition to reduce carbon emissions in manufacturing and disposal and reduce landfill.
A GREENER, MORE COMFORTABLE WORLD
Ultra slimline and available in eight sizes, the Herschel Comfort infrared heater in white provides a discreet, space-saving heating solution for interiors. Incorporating a new one piece, galvanised steel central fixing bracket for super easy and secure installation, Comfort can be both wall or ceiling mounted. Designed for professional installation, Comfort is controlled with your choice of iQ thermostat (available separately and all featuring App and voice control) enabling simple and flexible operation to suit your lifestyle.
From production to packaging, Comfort has been crafted by focusing attention on every little detail to enable Herschel to extend its range and bring the highest performance, most eco-friendly infrared panel heater to the UK and overseas markets. Contact the Herschel team to find out more on the Herschel Comfort and how you can enjoy the beautiful, cosy feeling of radiant warmth from Herschel's sustainable heating.
FIND OUT MORE
Find our more about the Herschel Comfort and our other ranges of market leading infrared heaters on our website at www.herschel-infrared.co.uk.