Miami Collection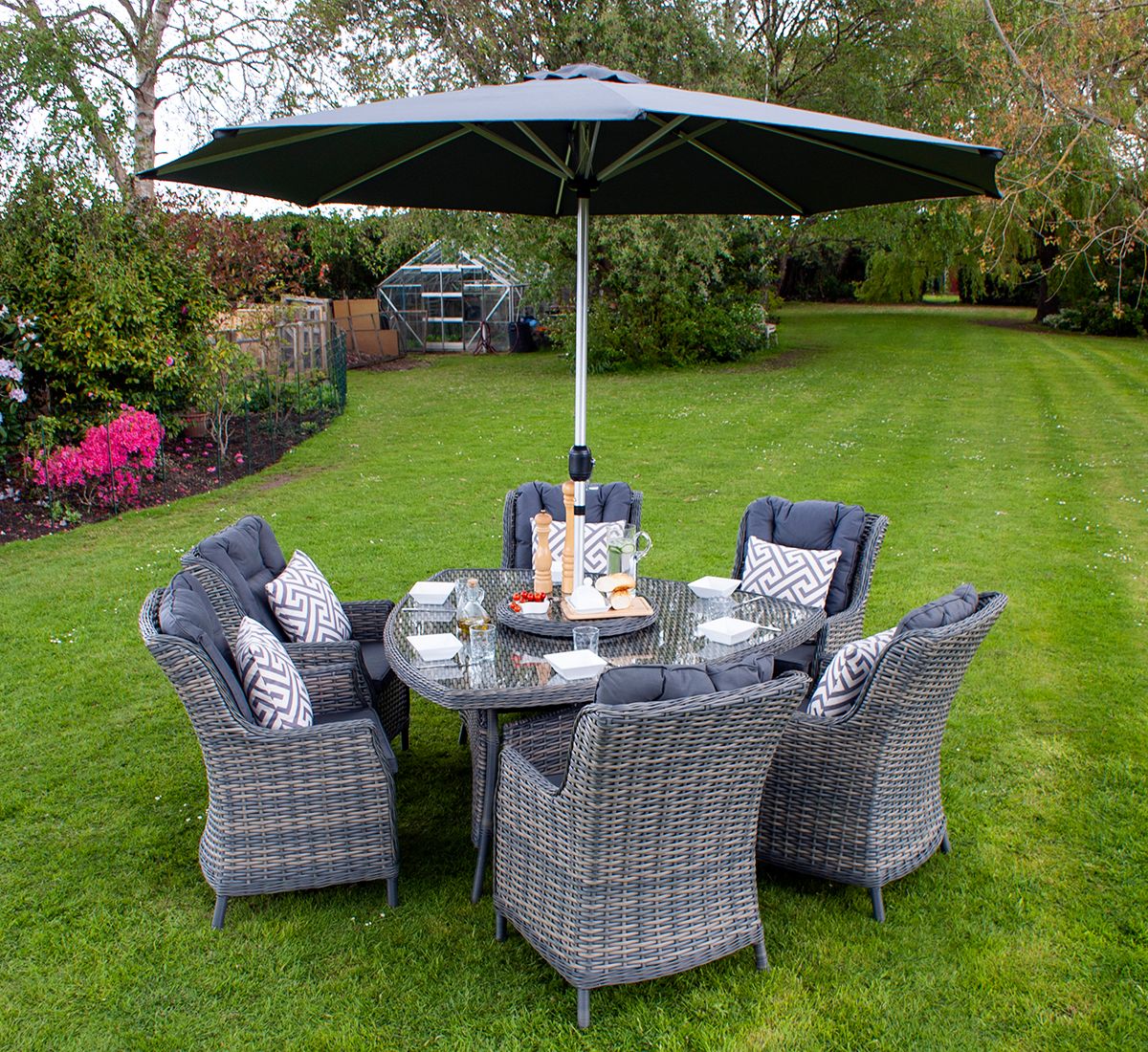 The Miami Collection features a contrasting weave of deep brown and warm grey, hand-crafted from high quality, virgin Polyrattan, woven combining 15mm half rounded weave, with 9mm full round edging to achieve a bold, elegant and sumptuous look.
Each piece of furniture has been hand woven onto powder coated aluminium frames.
All tables com complete with toughened safety glass neatly recessed to the table top, sitting flush to the surround edging to create an elegant and seamless finish.
All cushions are All-Season and UV protected, with zippers for easy removal and cleaning, and pipped edges for an elegant finish.
Featuring cool contemporary tones, in a luxurious smooth round wicker, the Miami Pearl, meets comfort, style and sophistication as it showcases the range in an ever-popular cool grey colour way.