Handleless Open-plan living inspiration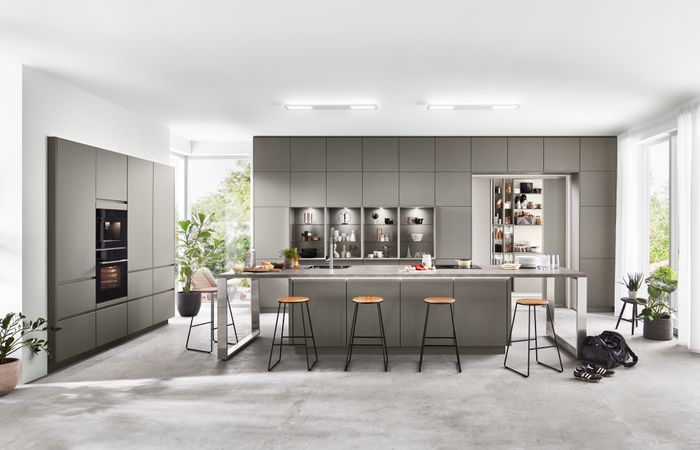 Imagine no longer seeing children's fingerprints on your freshly cleaned kitchen fronts...
With this innovative technology, your kitchen will stay effortlessly pristine, giving you more time to indulge in your culinary passions. Easytouch comes in eight different colours, including our latest addition, Taupe Grey.
Inspiring with a timeless appeal, Taupe Grey strikes the perfect balance between warm and cool, offering a sophisticated and versatile finish that complements any style. Its gentle earthy tones create a serene atmosphere, enhancing the natural light in your kitchen while exuding a sense of tranquillity that soothes the soul.