06 Sep 2022
Energy Prices - Heat Pump vs. Gas Boiler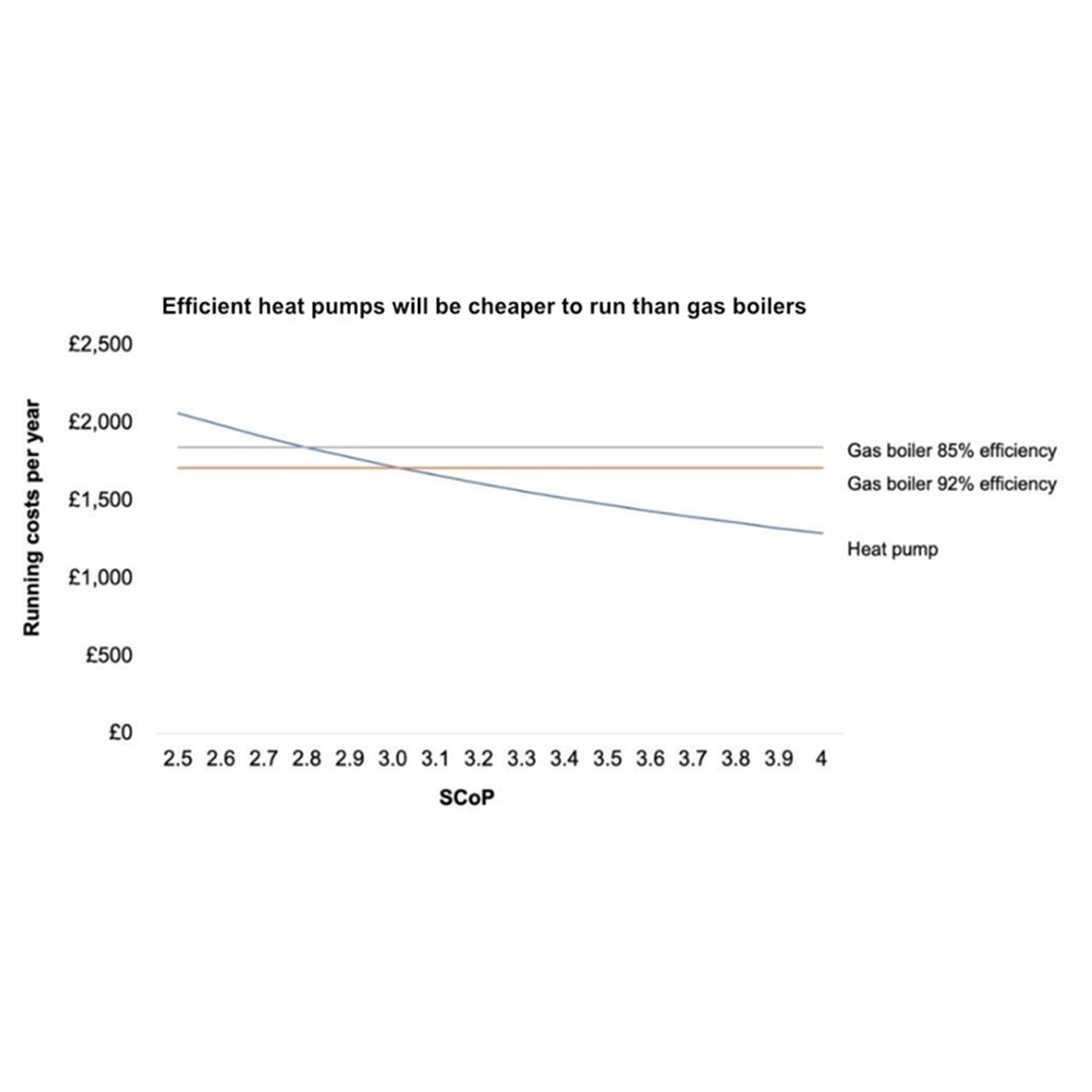 In October 2022, the UK is set to be hit by massive increases in energy prices with many paying more than double the price they paid 12 months ago. This has left a lot of us wondering how we should prepare for the upcoming Winter months.
Right now, one thing is for certain, everyone in the UK is going to be affected by the rising energy prices. Unfortunately, there's no way we can insulate ourselves from the storm that's coming. That said, there are changes and recommendations we can make now to ensure we don't end up being the worst hit.
According to Ofgem, the price of gas will increase 114% whereas electricity prices will increase at a slower rate of 86%.
The upcoming price difference between gas and electric means that an efficient heat pump with a SCoP of more than 2.9 can now produce meaningful cost savings when compared to the average gas boiler. The more efficient the heat pump is, the more money you could potentially save.
Think of it this way, for every £100 you spend on gas, £8 to £15 of your cost goes straight in the bin because of inefficiencies of a gas boiler. With a properly installed, efficient heat pump, your property can produce more than 3 times as much energy as the heat pump uses. Ultimately the efficiency difference between a gas boiler and a heat pump, plus the price difference of electricity, is what will save them money over the long term.
Additionally, a heat pump can use energy supplied from a range of different electricity sources – including renewably generated. Keeping this in mind, it's an ideal time for you to consider installing either solar PV to be able to self-generate energy and/or install a storage battery to take advantage of off-peak electricity prices.
Over time, heat pumps will continue to get cheaper and cheaper to operate vs. gas boilers as gas prices will continue to rise at a faster rate vs. electricity. It's also important to remember that the more the UK ramps up our renewable energy generation, the more that trend will be further exacerbated.