02 May 2022
Catnic aims to disrupt the work-from-home buildings market with innovative system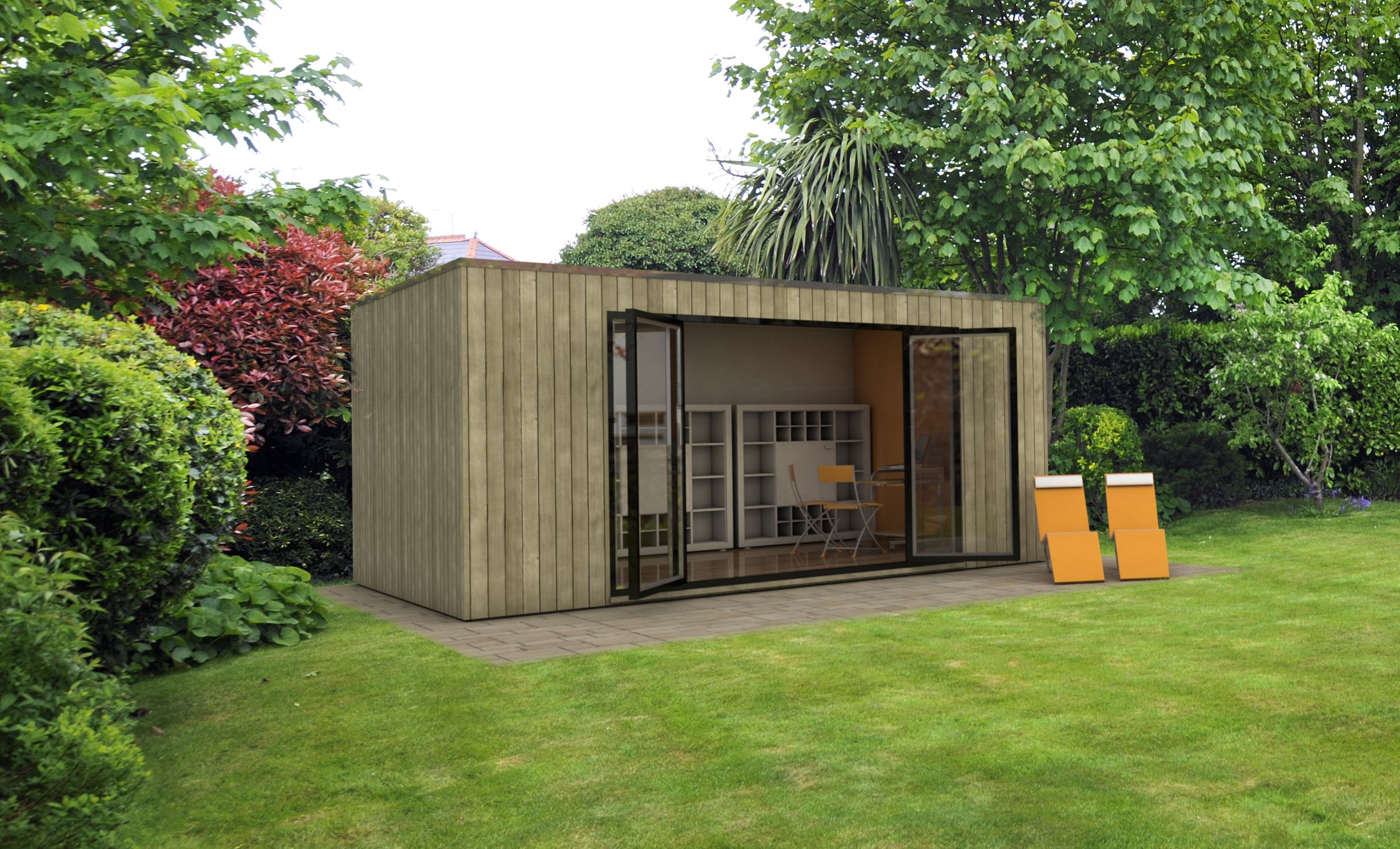 Catnic® Matrix can be erected speedily - weathertight within two days - without the use of highly skilled labour, with either a flat pack product for the self builder, or if a fully finished and installed service is required, Catnic's specialist design and build capabilities can be used to project manage all aspects of a project. A ten year structural guarantee is available on request.
"Traditional approaches will face disruption from this new way of providing these increasingly popular domestic spaces, using cutting-edge technology and advanced, precision manufacturing techniques. These will be beautiful, energy efficient buildings that are built faster than traditional construction methods. It is offsite construction at its modern best, and with a build rate of 1.4m2 per person per hour your room can be watertight in two days.
"Our team has decades-long experience in the industry. We are always up to date on all the latest building regulations so you don't have to worry about safety and quality."
Jonathan Clemens, Managing Director Catnic
Catnic® Matrix embodies a host of advantages that will make it the first choice solution for garden rooms and extensions. It is five times faster to build than traditional products, which delivers substantial savings on site and labour costs. Those looking for solid sustainability credentials will find them with Catnic® Matrix as the system can be demounted and reused - so garden rooms can be easily taken with homeowners when they move house.
Insulation values are high, with the use of highly energy efficient insulated panels with U-value of 0.12W/(m²K), which exceeds the Part L regulations. Use of the Catnic® Urban roof is standard on the system, giving a modern look and an ideal base for adding solar panels. External finishes for the walls can be Catnic® Urban Seam which has an A1 fire rating, or a range of other finishes such as render, slip brick or wood.
Offsite manufacturing and a well organised supply chain allow waste, and cost, to be kept to a minimum, also minimising the threat of on-site delays from adverse weather. Materials are recycled or reused wherever possible. The Catnic® Matrix system's panels can be easily transported in a van, reducing the impact of heavy goods vehicles.
A range of high quality door and window options are available, including highly popular bi-folding doors for a luxurious feel and maximisation of light.
Catnic® Matrix is expected to be popular for bespoke garden rooms, garden offices, home gyms, art studios or as additional living space. A custom building approach creates rooms designed to specific needs and requirements, with an experienced design team available to work closely with customers to ensure that their vision is realised.
The system
The Catnic® Matrix system comprises self-supporting, interlocking, lightweight panels for constructing the external walls and roof to create rigid structures. Wall panels are typically 2.4m long x 1.2m wide and 238mm thick depending on the application. Other sizes may be adopted as the design requires. Internal walls can make use of traditional techniques like track and stud, or use interior cladding options, making this a hybrid system.
Catnic® Matrix is manufactured in a factory environment and transported to site and installed on a site-constructed prepared base. The foundations are site specific and can be anything from a full foundation to strip foundation or screw piles including frame. The whole structure is interconnected to provide a composite action and is specifically designed for each structure. Different cladding can be added onsite to complete the building.
The structural panels provide outstanding insulation with U-values down to 0.12W/(m²K), and better and air-tightness of better than 2.5m3 per m2 per hour as standard. The innovative method to fix the panels together is patent pending, but provides all the structural support required to create the room of your dreams and eliminates thermal bridging in a single thickness panel with a steel frame and NO cavity required.
Once erected this system provides a weathertight room that can then be fitted out internally and the walls finished externally with the cladding of your choice from render, wood, brick slips, steel or a combination. For the roof our standing seam system – Catnic® Urban – is provided, that can go down to pitches as low as 5 degrees.
Factory demonstrations and training are both available, contact us on 01244 892449 or email catnic.matrix@tatasteeleurope.com.