05 Sep 2023
BENEFITS OF AN ECO MODULAR HOME EXTENSIONS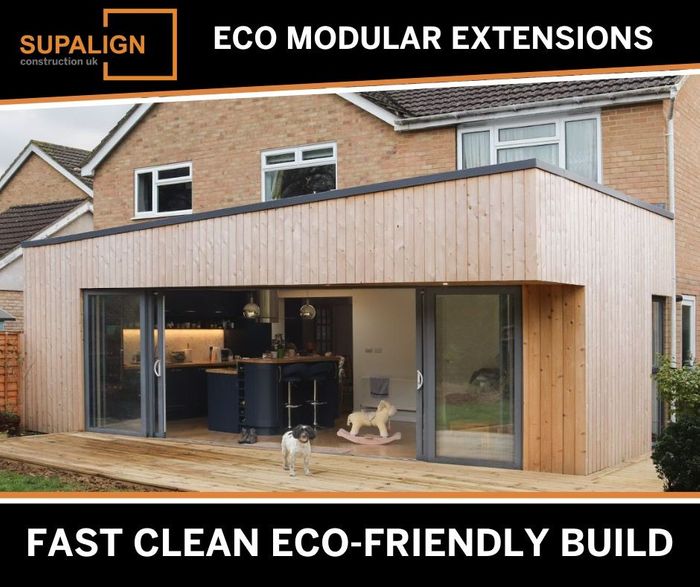 HERE ARE THE BENEFITS
The Benefits
It's a fast and cost-effective solution – Instead of 3-4 months build time, we'll build your extension within 3-4 weeks. And an extension like this from Supalign Superior Garden Rooms is sure to add more value to your home than the cost of the build.
It's a more environmentally friendly option – A SIPs building envelope has minimal thermal bridging and delivers excellent airtightness, which lends itself ideally to LEED and net-zero-ready building standards. And, as previously mentioned, ground screws are infinitely preferable to concrete as foundations.
It's clean! With its prefabricated construction you won't be living on a building site for months on end.
Better air quality – An Eco-Modular Extension allows for better control over indoor air quality. This is because the airtight building envelope limits incoming air to controlled ventilation which filters out contaminants and allergens, and allows for incoming air to be dehumidified, reducing the possibility for mould growth.
It will look amazing! Whatever finish you choose, your extension will be a stunning addition to your home and give you the extra space you've dreamed of.