How Would I Benefit from a Catnic® Urban Roofing Schedule?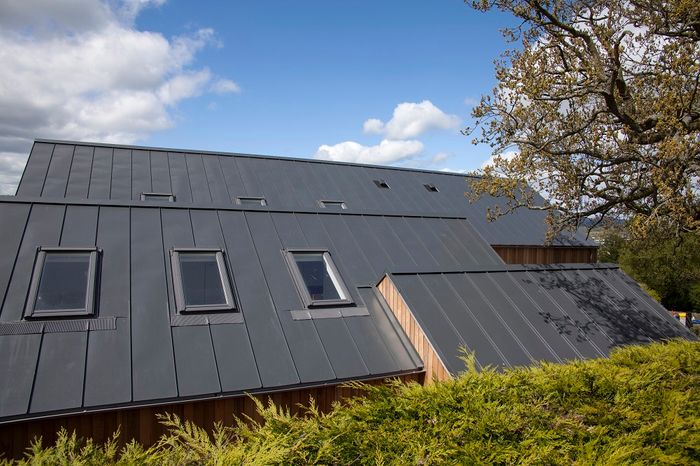 We know that nothing is more frustrating than the delays caused by not having the correct materials onsite or running into unforeseen issues as the build progresses. To help ensure a smooth, efficient roof install for your project, we offer a complete roofing scheduling service for our Urban system.
Catnic® Urban is a steel standing seam roofing and cladding solution that provides a versatile, modern alternative to traditional materials. It can be used on a roof with a pitch as low as 5°, and because it is seven times lighter than roof tiles it is easier, quicker and safer to install. It is also BBA certified, meets Class AA / Broof(t4) fire standards, has a BRE Green Guide A+ rating and is supplied with a 25 year Confidex® Home guarantee.
The roofing scheduling service is available on each order of Urban. Simply provide us with details of the building and roof. Our new roof calculator tool allows customers to enter the key details of the roof to receive an initial cost estimate. It also features guides to correctly measuring some of the most common roof types including mono and duo pitch, lean to and butterfly. From these details and measurements, our experienced team generates a full quote for all the required materials and accessories.
Once the order is placed customers will have the option to request a full roofing schedule prepared by our Urban technical team. This will include:
Bill of Materials with all exact dimensions
Panel cutting list
List of ancillary items (flashing, gutters and facia etc.)
Panel laying drawing detailing start positions and panel identification
Price
Square metres
Transport and delivery options
While this service is valuable on any project, scheduling is particularly important if the roof design is more complex or where roof windows or solar panels need to be integrated.
Furthermore, if you need help with the specification of the roof, we also offer comprehensive technical support and project specific design guidance. Customers can also access a full suite of installation guides, BIM objects and CAD files for our Urban range.
To find out more and request your free roofing schedule visit
www.catnic.com/products/catnic-urban-roofing-and-cladding/request-a-free-schedule