Jooced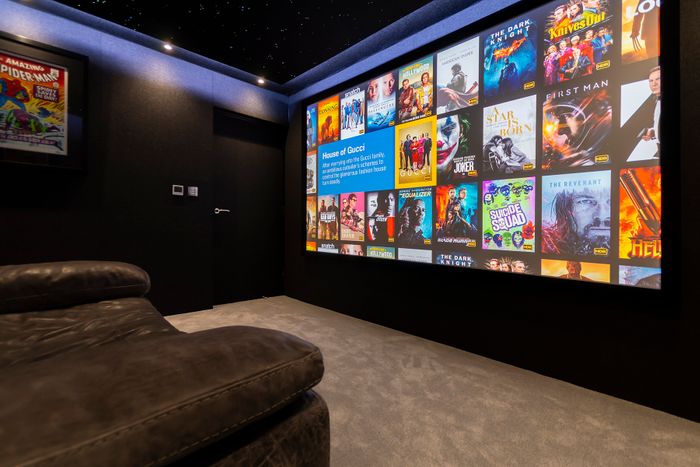 Jooced Custom Sound and Vision stands as a premier provider of cutting-edge home cinema solutions, catering to enthusiasts and connoisseurs of unparalleled audiovisual experiences.

The House of Grand Ideas will showcase the latest cutting- edge cinema room and offer unparalleled inspiration and ideas for the tech savvy consumer.

Based in the heart of the Midlands, their reputation as a leading authority in the field of custom sound and vision installations is well-established. Specialising in transforming
ordinary spaces into cinematic marvels, Jooced's portfolio showcases an array of bespoke home cinemas that seamlessly blend technology and luxury.
One of Jooced's distinctive features is their ability to cater to a diverse clientele, with home cinema solutions ranging from the accessible to the opulent. Whether crafting an intimate yet impressive setup or curating a lavish cinematic haven, their range of offerings ensures that every budget and preference finds a fitting solution. From their entry-level options starting at £20,000, to their more lavish installations that command circa £250,000 and upwards, Jooced's dedication to personalised excellence is evident across the spectrum.
Whether it's controlling lighting, security, climate, or entertainment systems, Jooced's comprehensive approach ensures that each element harmoniously interacts to provide an unparalleled living experience that's as intelligent as it is intuitive.

Visit stand L64 (jooced.co.uk)