Valton Brown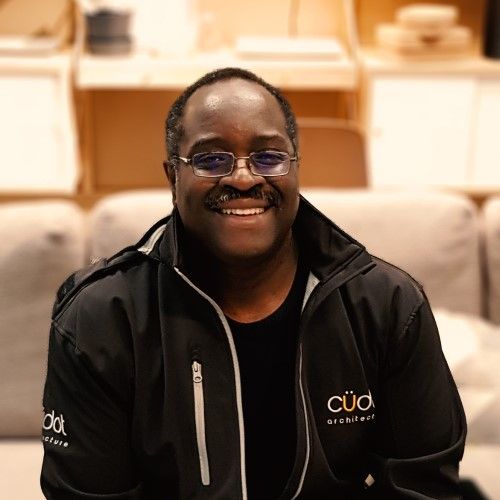 Valton is a Chartered Architectural Technologist, with an in-depth knowledge of buildings and design. He combines art, science and technology, to create solution focused and innovative ideas. His includes, but is not exclusive to, the technical design of properties for large scale sites to one-off new builds and home remodelling.
Advises on: End to end solutions for traditional and alternative methods of construction including conceptual architecture (container conversions, modular loft extensions, basements, conceptual prefabricated structures). Lifestyle architecture with a holistic approach to internal space planning of homes and their surroundings together with an embedded approach to inclusive design. Planning and Building Regulations.
Company description: "Every project starts with a question, we strive to provide the answers."
As a design collective, we will help you curate the best solutions to complete your architectural project whether that is for your new build, extension or development.
Our pursuit is for beautiful design that enhances how and where we live and desire to explore new ways of doing architecture.

Design: After analysing your ideas in the project analysis, our team iterates the design further to fully capture your project aspirations. We communicate our designs in exciting ways: through bespoke hand sketches, 3D models, mood boards and even Virtual Reality so that you can easily envision the concept.

Build: From traditional build to modular construction, we coordinate your designs into reality. We take your project through all the stages of construction such as planning, building regulations and technical drawings. We also can tailor the design to accommodate your build approach, for example: containers and off-site solutions.
Website: https://www.cudot.co.uk