Mark Percival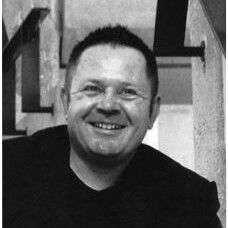 Mark originally went to Manchester University to study architecture and qualified as an Architect in 1996 and more recently set up ArchitectureM.

The practice uses the latest technology of Virtual Reality, 3D printers, and visualisation to present projects, working closely with Builders, Planners and Engineers winning numerous awards for their work and published by nationally and internationally
Advises on: ArchitectureM specialises in the more difficult projects in terms of ;
Construction
Listed Buildings
Low Energy, in term of providing a warm property in winter and reducing over heating in summer3
Conservation Areas
Planning in Greenbelt
One off Houses
Domestic Home Extensions and refurbishment.
A good working knowledge of Construction Contracts and Party Wall matters.
Company Description: ArchitectureM is a growing, dynamic and creative architectural studio whose philosophy is to delight clients by delivering innovative and comprehensive design solutions.

Design, being the cornerstone of the company's philosophy, is achieved by fully understanding the client's needs, being sympathetic to the environment and the guarantee that the most appropriate solution is reached.

ArchitectureM ensures that all aspects of the design process are meticulously and proficiently calculated. From our approach to planning to project management, contractor liaison to design development, the efficient collaboration of all these factors is crucial in ensuring that all parties involved within a scheme work in collective cohesion.

In recent years we have created a portfolio based around housing both one off dwellings and adapting existing homes for modern family life. We specialise in the more complex projects, handling complex planning such as Green Belt, Listed Buildings, Conservation, or projects that have been refused previously.

Based in Manchester, we have now completed considerable projects in the heart of this city. Working successfully with the buildings that were originally constructed for the Industrial Revolution and the Victorian era, we have creating modern spaces to not only live and work in, but also adding cultural spaces to the city, enabling the city to the relevant to the "online" generation.

We have been published both Nationally and Internationally for our work, as well as winning numerous awards for our completed works.
Website: www.architecturem.co.uk